Your resume and application have a much larger chance of being noticed and responded to if you submit them not only via the traditional application process, but also directly to a person who works at the company.
Ideally this contact would be a recruiter, someone in the HR department, a Web Development Director, or even the CEO if they are all you can find. Heck! I'd even recommend sending your stuff to as many people as you can -- it'll increase your chances of them reading your resume and will probably get them all talking about you.
How do we figure out who to email you ask? Why we turn to internet sleuthing using our good friend, LinkedIn.
Using LinkedIn to Find Real People to Email
Hop onto your LinkedIn account and in the search bar, type the name of the company and a term related to the job title you're looking for, eg: HR, hiring, recruiter, engineering OR development.

Next, comb through the list a pick someone who's current job is the title you're looking for and that they are currently with the company you searched. This is because if they worked for the company in the past, they will show up in your search results too. -- You can actually use one of the search fields to only show people who currently work at that specific company in the search results: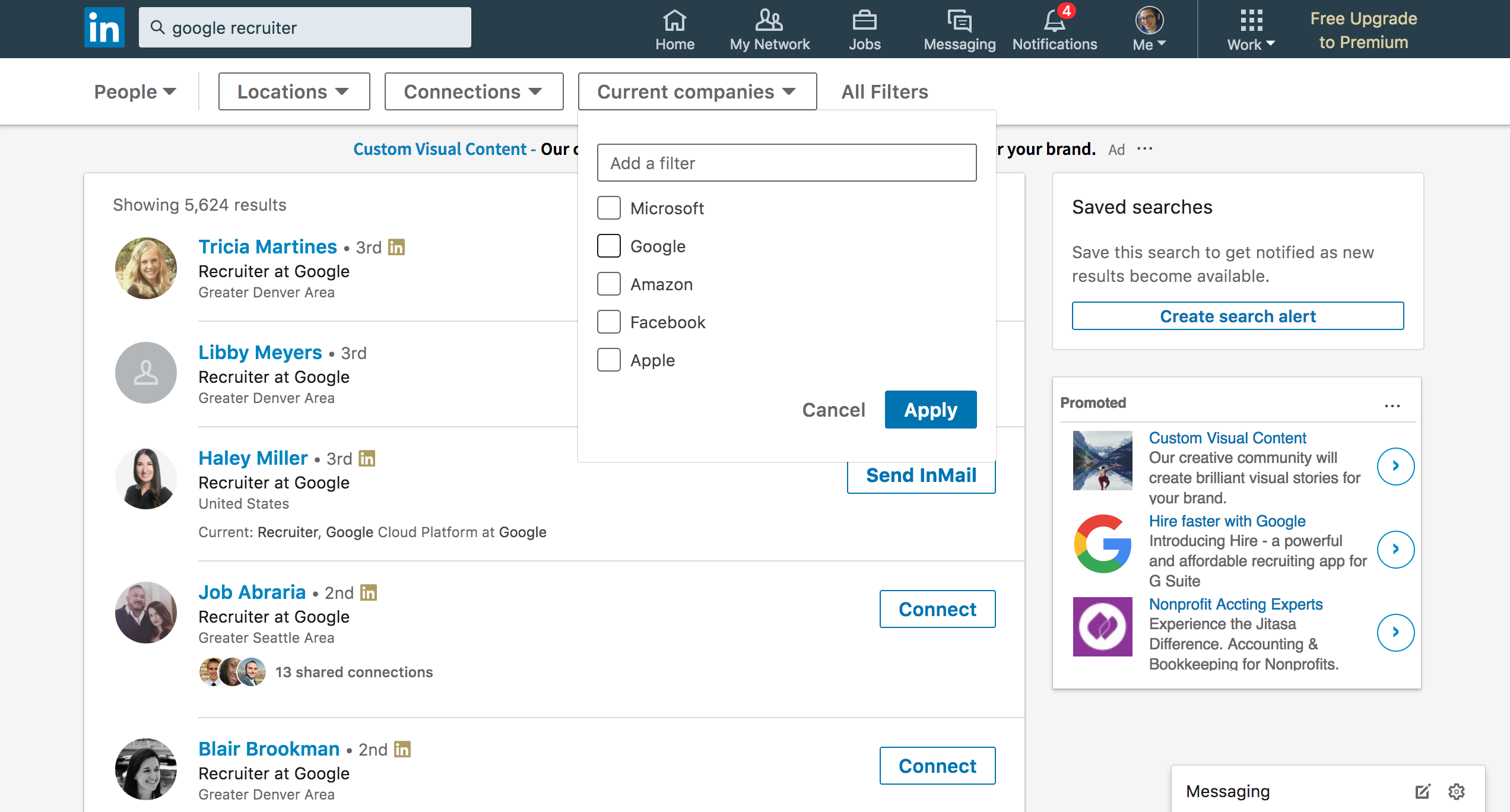 After finding the names of the people you'd like to contact, the next step is figuring out their work email. One of the quickest tools for this is Hunter.io.
Hunter.io is an awesome tool that allows us to look up common employee email patterns for different companies, just by inputting the company's URL. We can then take those patterns and apply them to the name information we have for different people at the company and send our email on its way! This method isn't fool proof, but it's still pretty slick and is a lot easier than just bcc'ing your message to every email combination under the sun.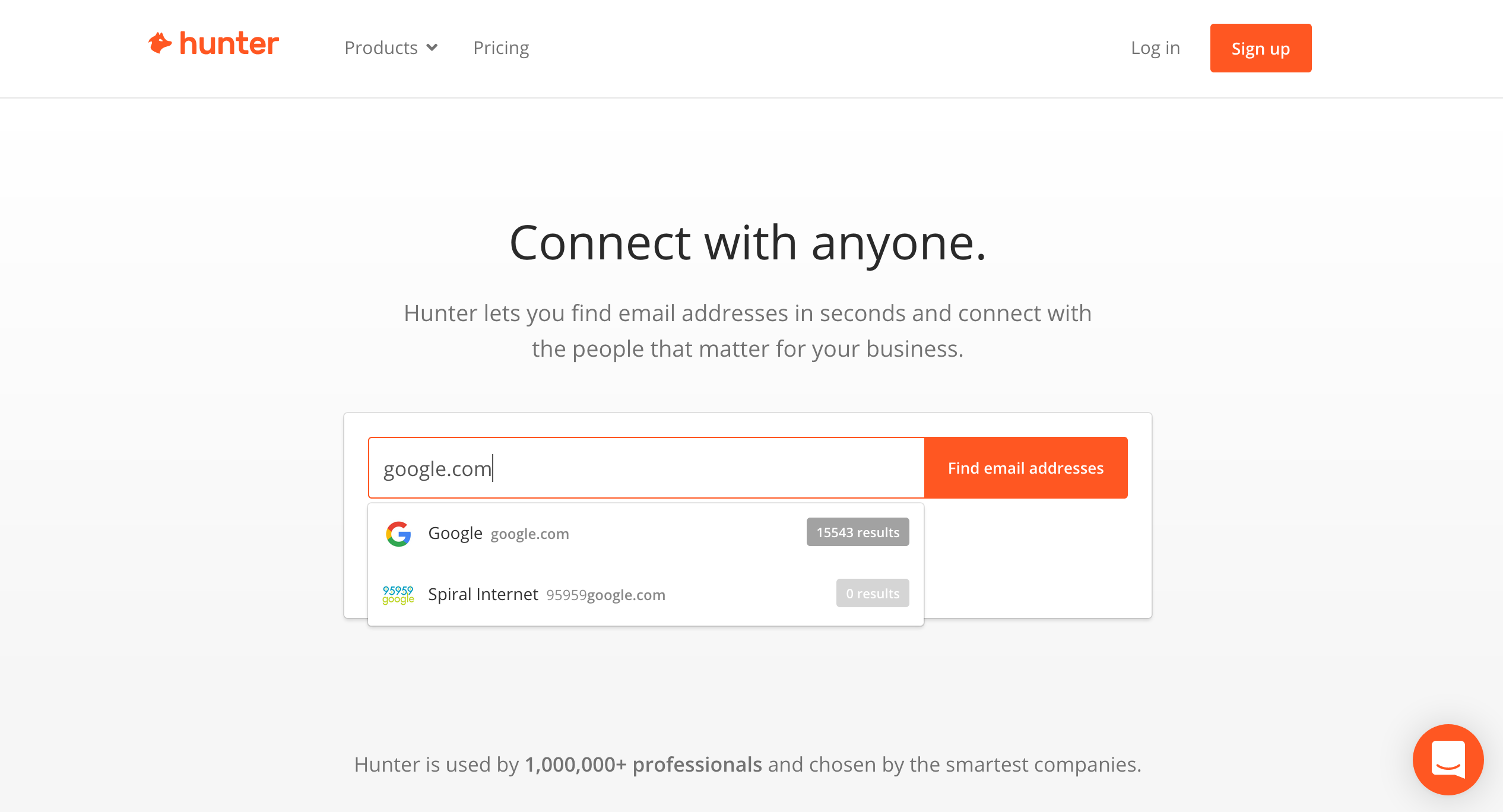 Simply type in the URL for the company you're researching and peruse the results: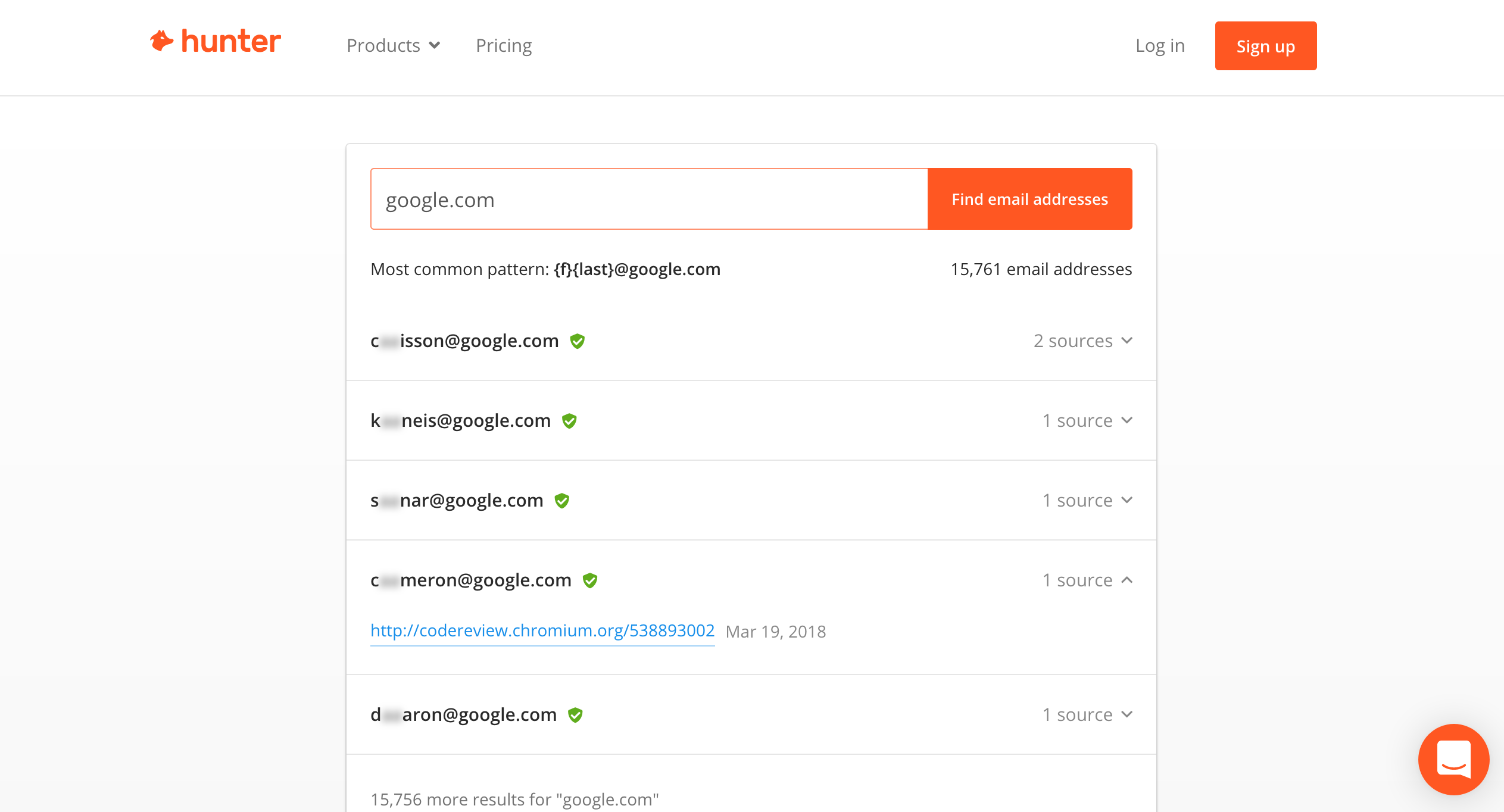 The results above, tell us that the most common email pattern for people with the domain, google.com is (f)(last)@google.com, which we can then interpret to mean: first initial, last name. The only step left is to apply it to the person we're trying to contact and send off our email!
So in the case of Libby Meyers, the Recruiter from our LinkedIn search, I would send my message and resume to: lmeyers@google.com. For more information on how and what to write in your email to a "real person", check out my blog post: What Should I Write in my Cover Letter?.
If a company is fairly new or not very large, the Hunter.io method might not work as there isn't enough data floating around the internet for it to provide good results. If this is the case with the company you're researching, I recommending sending a bcc email to multiple addresses by following the common business email address patterns below. You can read more about guessing business email address patterns here: How to Guess a Surprising Number of Email Addresses.
Common Email Address Patterns
smasterson@example.com
sariah.mastersonlagrande@example.com
sariahmasterson@example.com
masterson@example.com
sariah_masterson@example.com
s_masterson@example.com
sariahm@example.com
sariah@example.com

Applying for jobs whether it be through real people or Easily Apply is all very important, but I wonder, how do we know how well we're doing and where we can improve without also tracking the progress of those applications? Did you know there's a free app for that too?
Look no further!: Let's Talk About JobTrack.io - A Tutorial on Tracking the Jobs You Apply For.
---
This post is part of series on job search best practices. Check out the following posts below for more job searching tips: