If you're job searching and planning on staying in the same place, opt for a more personalized approach by using JobScan.co to customize your resume towards the job and company you're applying to. We don't want to waste the precious few jobs we have to apply for on generalized resumes and cover letters.
Applicant Tracking Systems are a real thing and are being used more widely every day to score resumes for match rates before sending them on to recruiters. To figure out exactly what keywords you should be focusing on in your resume for each job, simply sign up for free here and scan a copy of your resume content and the job posting.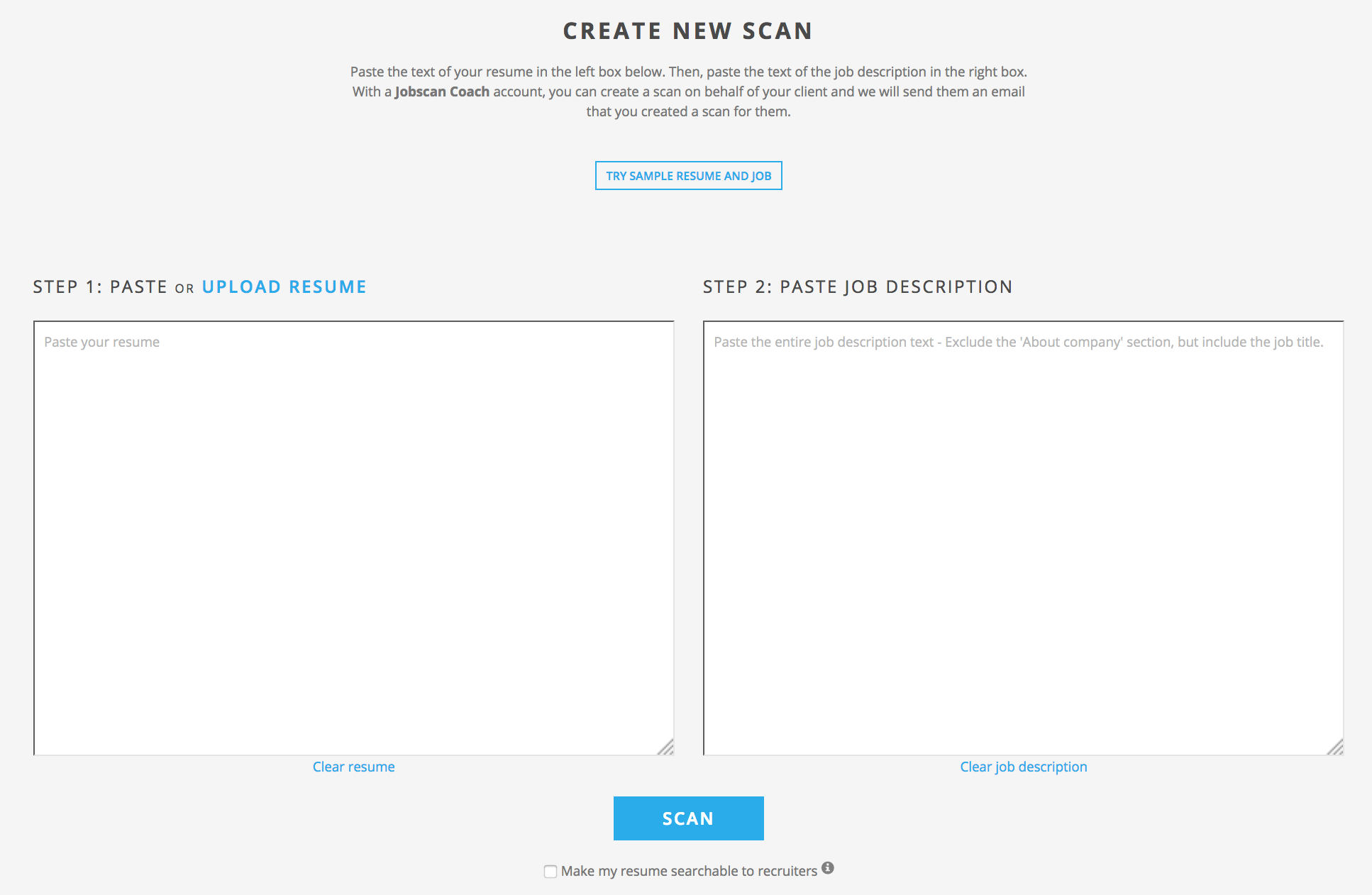 JobScan will then create a report based on the keywords found in the posting and those listed in your resume. The more keywords you have from the job posting the higher score you'll get.
Your report will also include recommendations on keywords you could add to your resume to improve your match and even example ways to add them.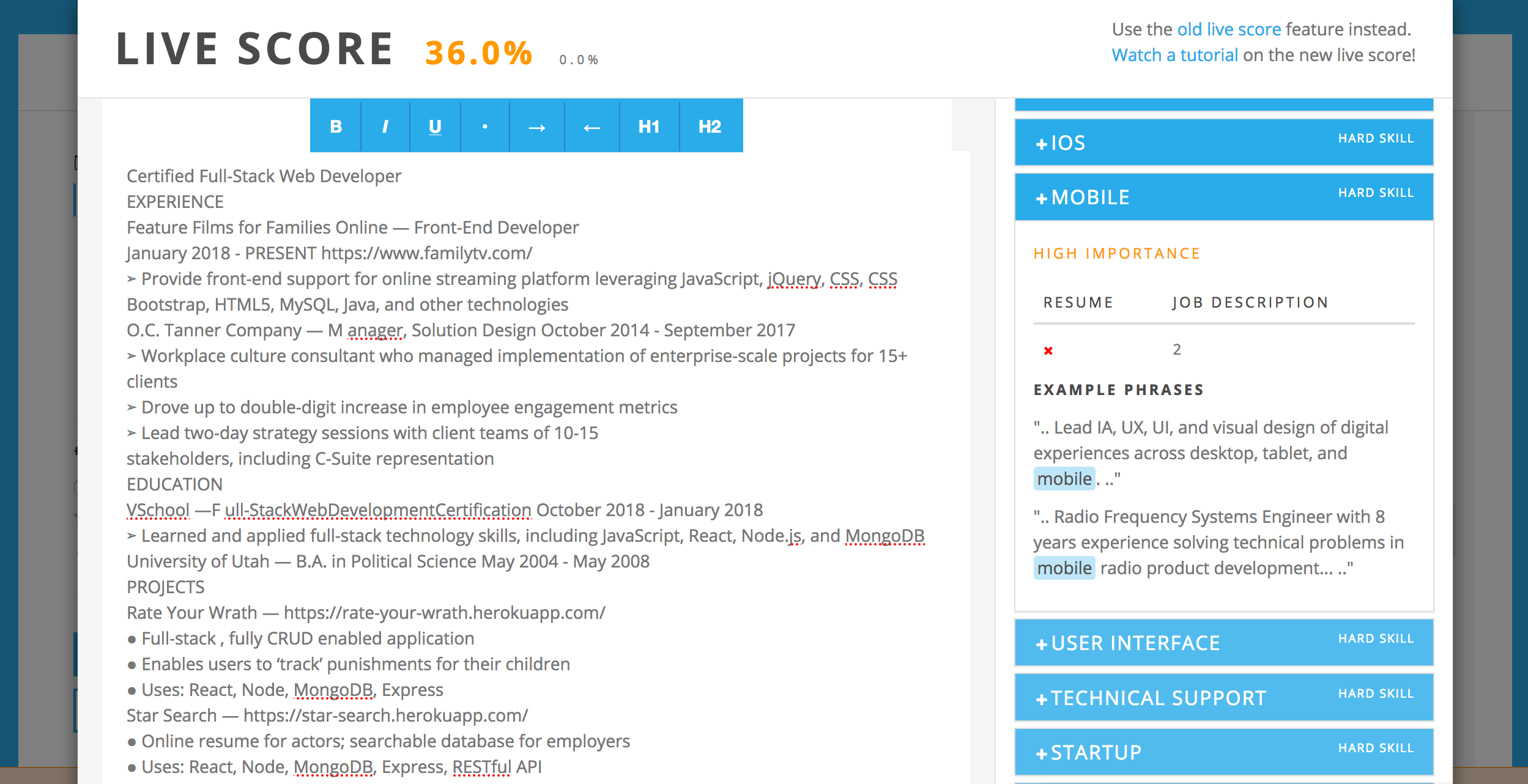 Clicking on question marks next to phrases and topics will bring up further information about what JobScan is looking for and how you can improve.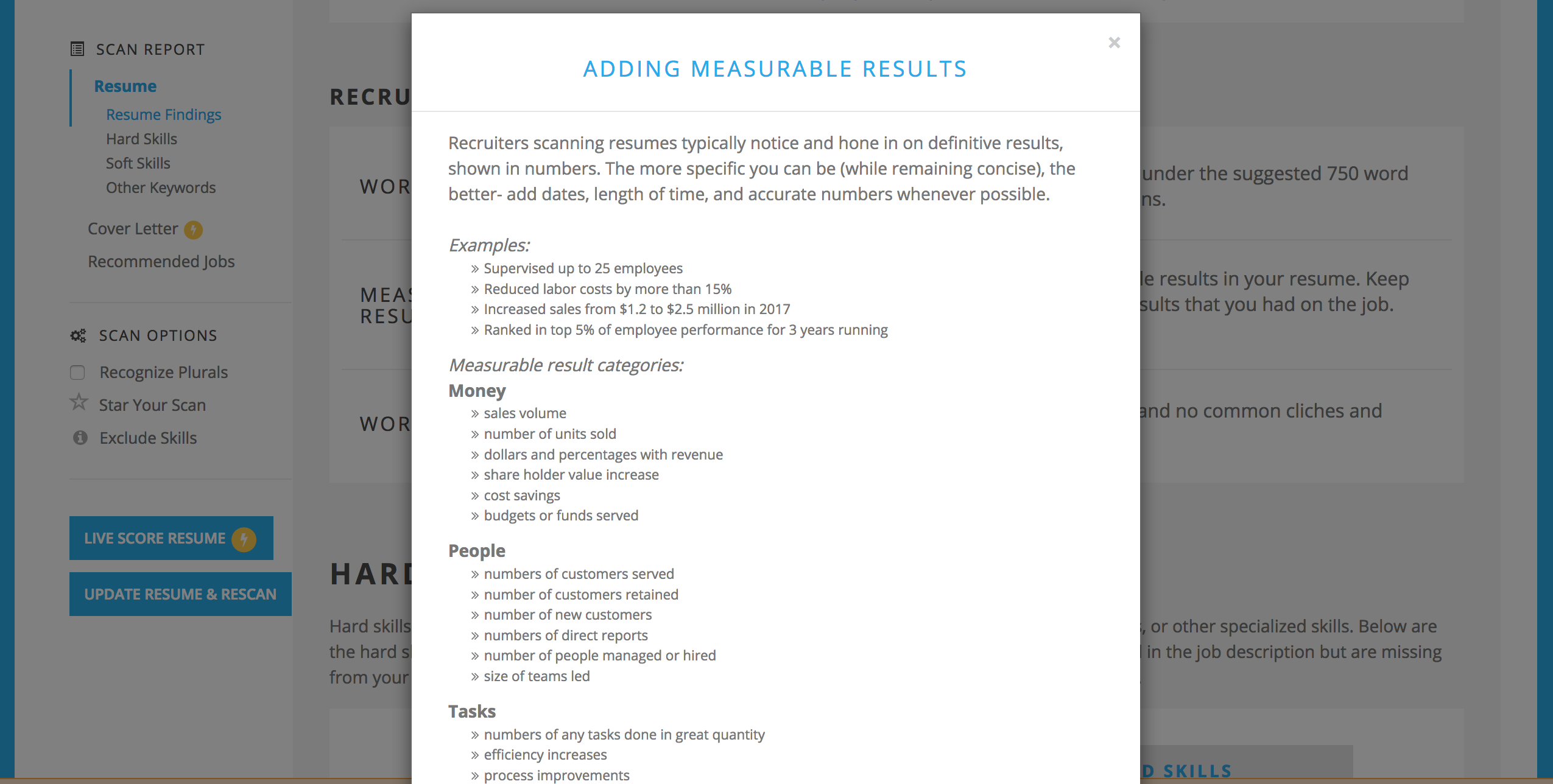 Their FAQ page goes even deeper on how Applicant Tracking Systems (ATS) work and whether keywords needs to be exact matches or not to what's in the job posting (spoiler alert: they do).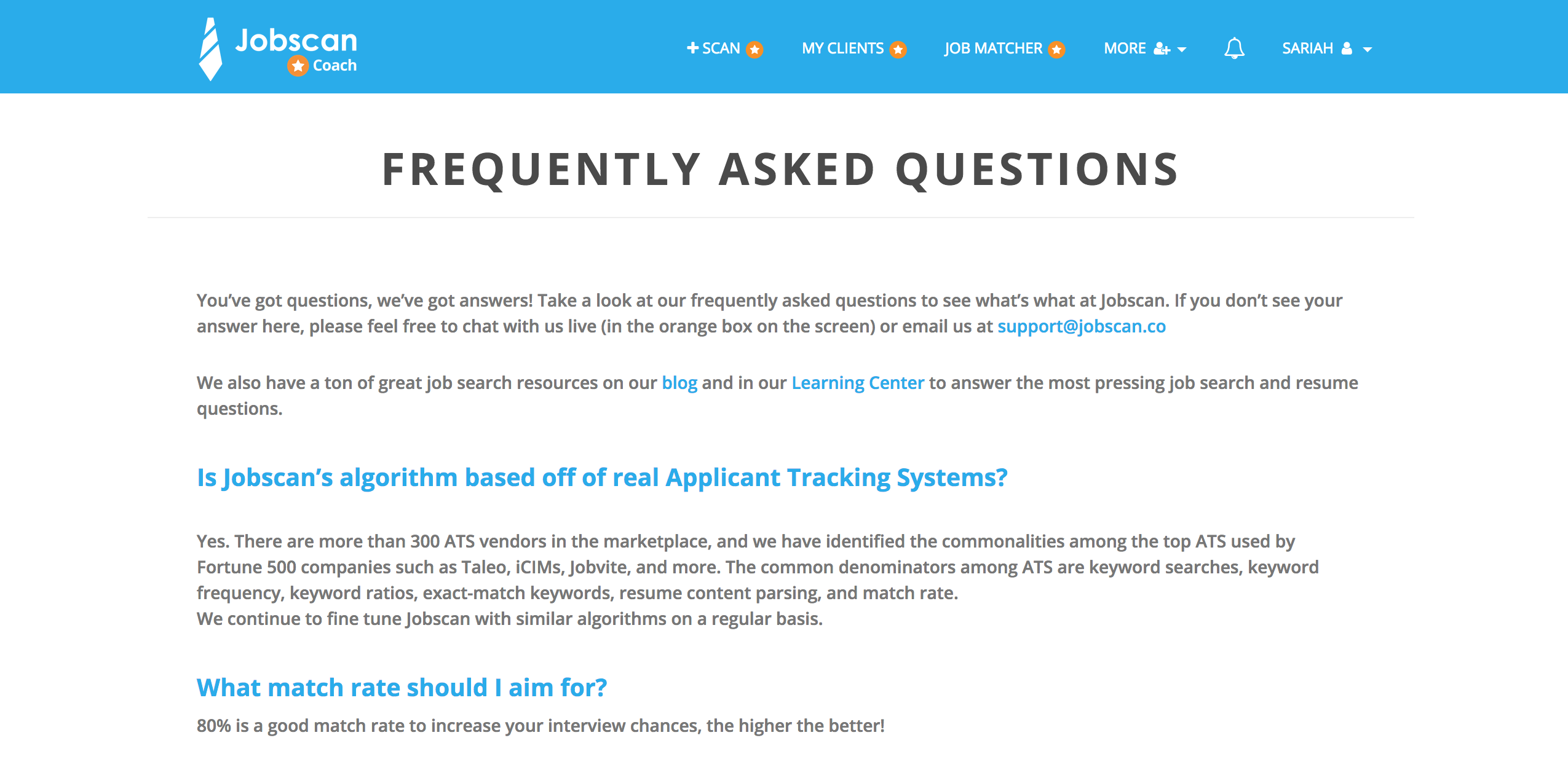 While JobScan does define a "good" match as being around 80%, I will say that I haven't seen any students to date achieve a score higher than 67% -- which doesn't mean that an 80% is impossible, but does lead me to believe that with the common lack of prior dev work experience among V School students, an 80% score isn't very likely.
You should still try to improve your score as much as possible though, by adding keywords where you can, making sure keywords are spelt and used the same as in the job posting and following the other tips in your job scan report like using metrics, etc. The higher score you achieve, the stronger chance you have of your resume matching the job posting and being sent directly to the recruiter vs the general pile.
JobScan can be a great tool for improving the resume you submit via the Easily Apply method, but it can be also be an excellent companion to the qualitative application approach of submitting your resume with a personalized message to people who currently work for the company you're applying too.
Assignment:
Visit jobscan.co and select "Try Sample Resume and Job"
Submit a copy of the JobScan.com report.
Submit your assignments via this Airtable Form:https://airtable.com/shr0kzb6l7PCbr3Sl
---
To learn more about how to write a job post focused message check out What Should I Write in my Cover Letter?.
For tips on figuring out who to send your personalized message and resume to and what their work email might be, explore: Emailing Your Resume to Real People.
---
This post is part of series on job search best practices. Check out the following posts below for more job searching tips: