Imagine this...
You applied for that job you really wanted. Your resume got you noticed and your LinkedIn profile was spot on. Then, you get the call.
You've been chosen for an interview! Now what?
This is the part where you can stand out in the hiring process!
So far you've looked good on paper (and online). Now the hiring manager just needs to interview you in order to do their due diligence to ensure you're a good fit for the company and role.
Here's the thing... most interviews are positioned as a one-way conversation where YOU are in the hot seat having to prove yourself. That's nerve-racking and no fun.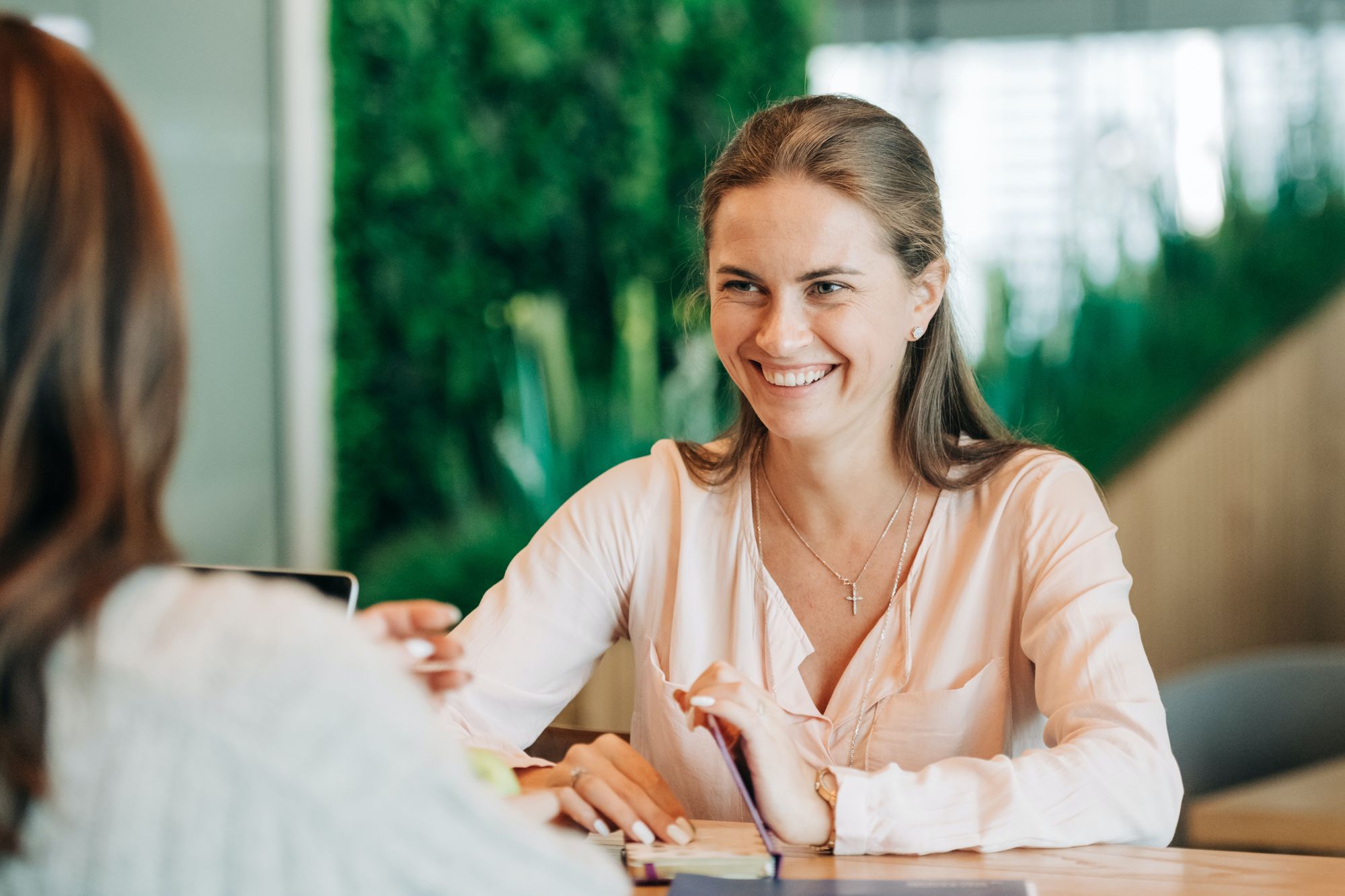 The real key to a good interview is to turn the whole thing into a 2-way conversation. That means during an interview, you'll want the company to ask you a series of questions to see if you're a good fit for them and vice versa, you also want to ask a series of questions to see if they'll be a good fit for you.
The truth is, you've worked hard get to this point and you're about to give your time, experience, value, and expertise to this company. You need to interview them as much as they're interviewing you.
You're going to need a plan. Why? Because interviewing without a plan is like riding a bicycle on ice. Things might go okay but likely will quickly go terribly wrong. Not to worry. Your days of nervous interviews are over!!
These two simple guides are just what you'll need to flip your interviews into 2-way conversations so you can conquer interviews with confidence:
How to Win the Interview: 5 Strategies to Stand Out in the Hiring Process
The Interview Followup Guide: How to Follow Up After the Interview the Right Way
---
YOUR ASSIGNMENT
With intentionality and preparation, you'll win the interview and land an amazing stepping-stone opportunity in tech!
Download the two guides
Print out the Interview Guide
Highlight all the questions you'll want to ask during your interviews
Pre-write responses to questions you think you'll be asked
You're going to thank yourself later for taking the time to think through and practice this now!