"Easily Apply" is a great feature for applying to multiple jobs in a short period of time, but I only recommend it for people who are open to working anywhere as for you, there will be thousands of jobs available.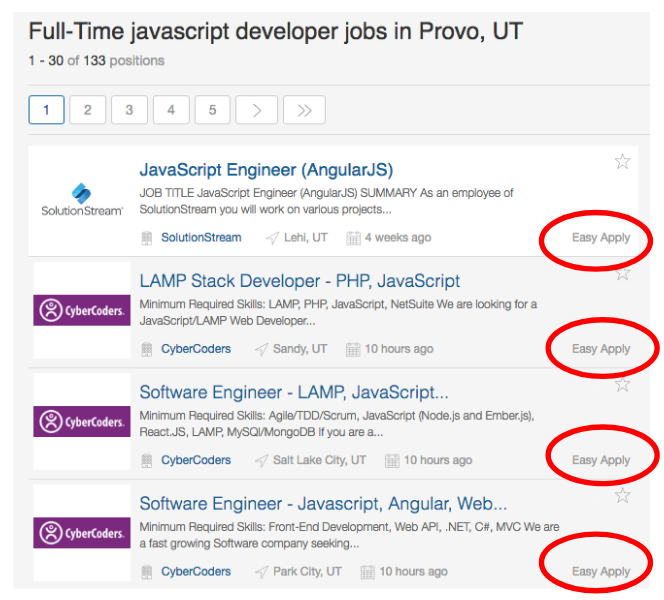 Simply click "Easily Apply" next to a job posting and submit your resume and a brief cover letter.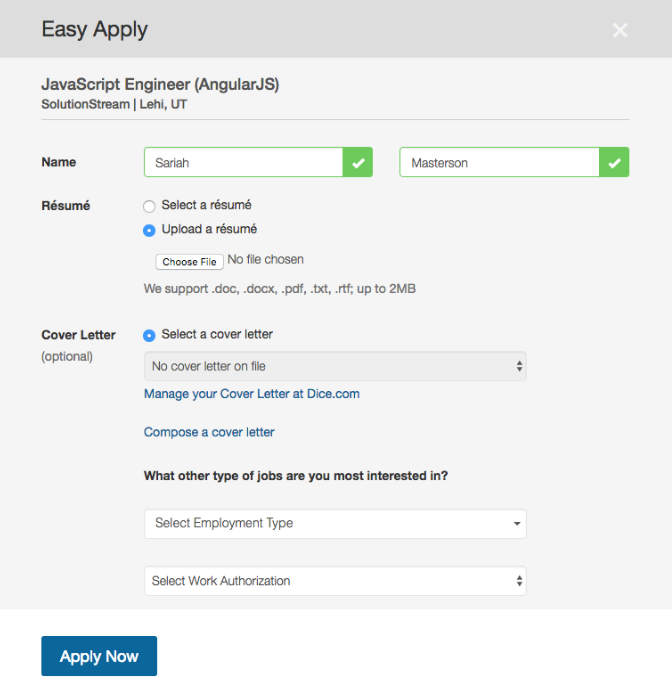 There really isn't much to it after that, as the main goal is to make it as easy to apply for a job as possible (get it? ;-) )
I do recommend being smart about the brief cover "letter" you plan on including. Check out the post: What Should I Write in my Cover Letter? for more ideas and instruction on this topic.
If you're planning on staying in the same place for your next job, I would opt for a more personalized application approach by using JobScan.co. We don't want to waste the precious few jobs we have to apply for on generalized resumes and cover letters. Read on here to learn more.
---
This post is part of series on job search best practices. Check out the following posts below for more job searching tips: