Advanced Bootstrap Warmup


Using Bootstrap, create a webpage that looks nearly identical to this: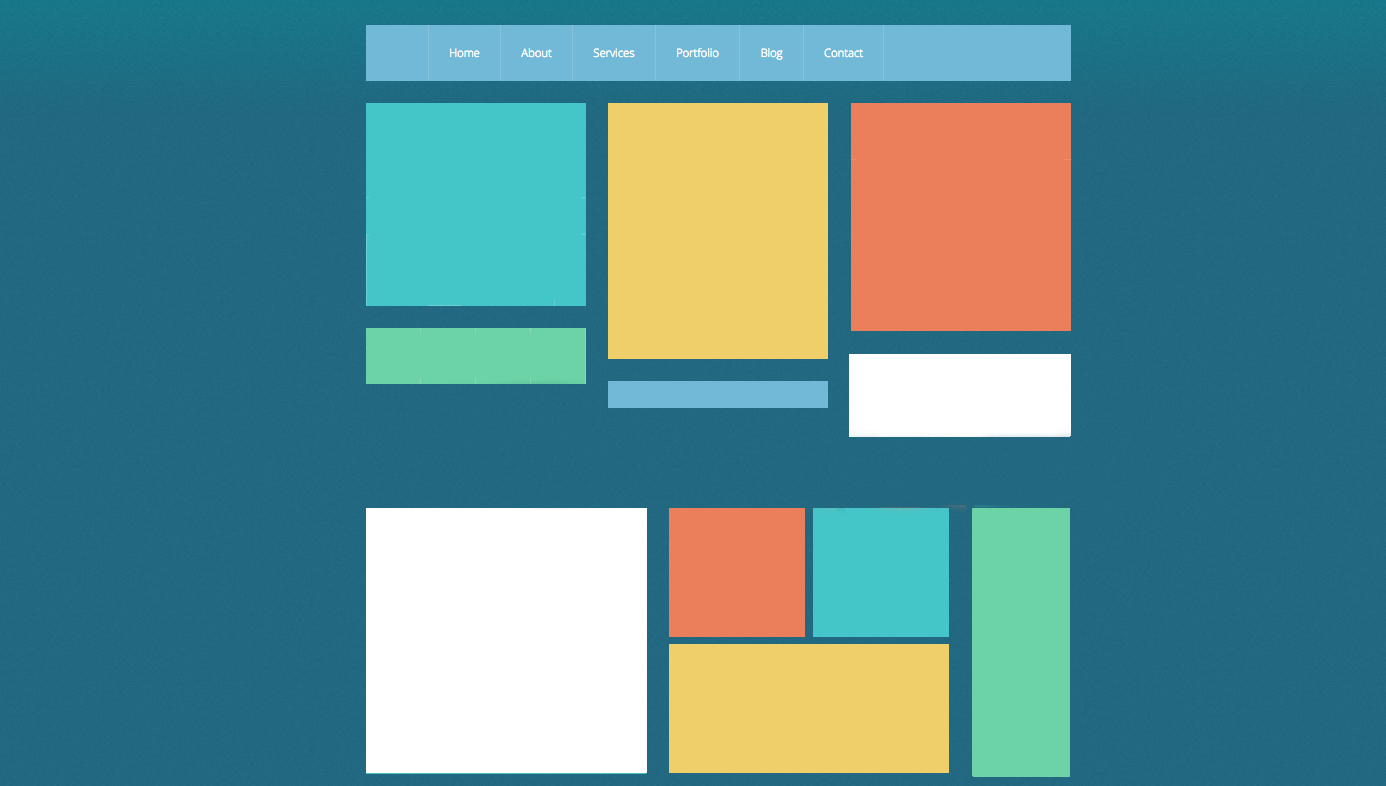 Should look great on mobile devices as well.
You can use these colors or your own.
You can grab the color hex values from here:
http://html-color-codes.info/colors-from-image/
(Just save this image and upload it to the site).