Most tech students get pushed through loads of curriculum only to be left holding a certificate with no real plan on how to get a job in tech. That feels defeating. No one should be left feeling that way.
At V School, we not only get you skilled and certified for your new career in tech, we also give you a proven plan to successfully break into your new career.
At this point, you're probably thinking...
Where do I even start...
Should I just start applying ASAP...
I don't even want to think about job searching. You're not alone. Don't worry. As long as you have a proven plan and stay organized, you can confidently land an amazing job in tech. Plus, by taking the time to learn and practice job searching now, you'll save yourself a lot of headache and frustration later.
(Pssst... and it's actually not that hard!)
Sit up in your chair because we're going to show you exactly the plan you'll need to succeed in your job search and break into tech.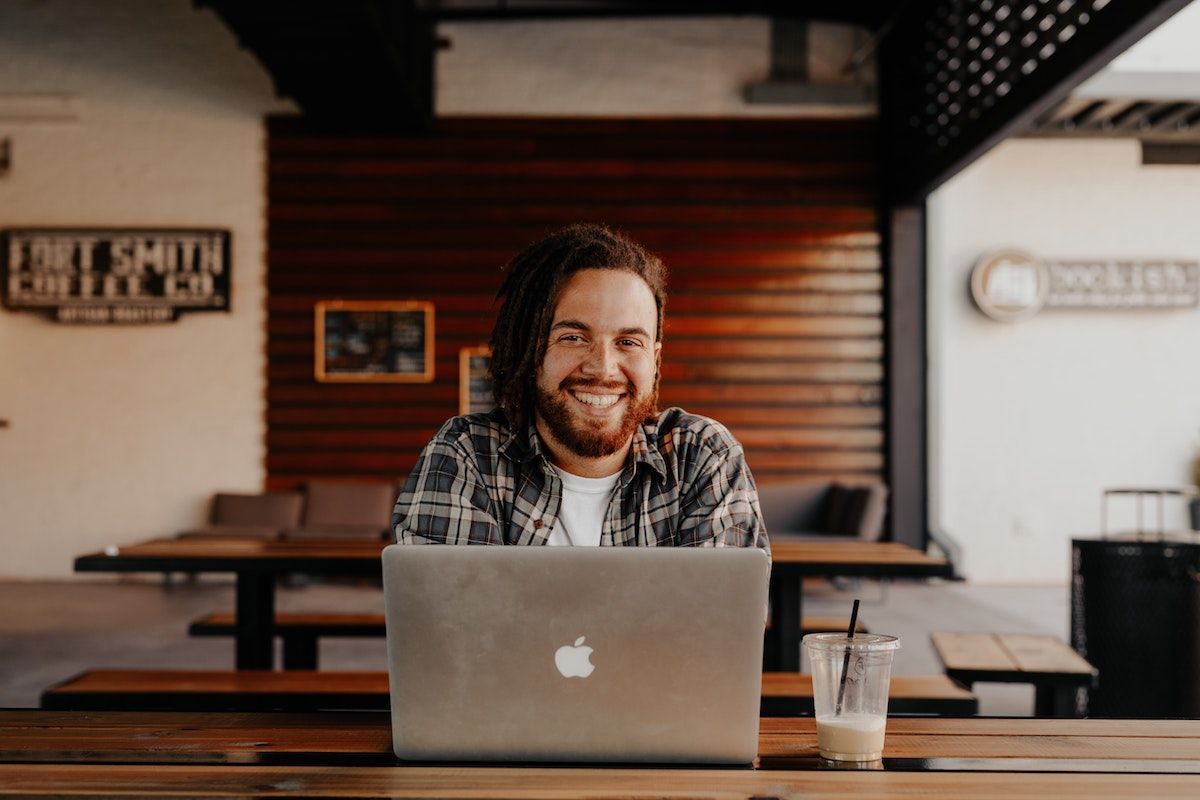 Your Proven Plan
There are 3 specific things you need in order to set yourself up for job searching success. You need 1) a personalized job search schedule, 2) a weekly application goal and 3) an easy way to track and organize your applications as you go. Let us break that down for you.
1. Create a Job Search Schedule
The more time you spend on goals, the likelihood of you finishing them goes way up. You'll need to dedicate time for your job search. Treat this special time like it's your new full-time job and you'll speed up your job search.
Recommended Job Search Schedule:
9 AM - 12 PM | Gather 20+ jobs you think you'd excel in
1 PM - 3 PM | Research and narrow down your top 10
3 PM - 4 PM | Apply for your top 5 favorites
4 PM - 5 PM | Follow up on applications
6:30 PM - 8 PM | Keep your coding/design skills sharp by working on a Stage 2 project and/or personal project
Still thinking about a job you left on the table from the day before? Go back and apply for it then repeat the daily process. By the end of the week, you'll have 20+ strong job leads in the works.
Refine your process and the end of each week and repeat. Do what works for you and customize your schedule to fit your unique life's needs. Remember, once you start applying you won't stop until you accept a position so keep it consistent and tangible.
---
2. Set Your Weekly Application Goal
In tech, you want a good combination of quality AND quantity to best position yourself for a job that's aligned with your talents, passions, and mission. Submitting to too many random "tech" jobs can water down where you're really trying to go. Not submitting enough applications each week can also drag out your job search. You want to find that perfect balance.
Recommended Weekly Application Goal
Apply for 20+ jobs per week that you're genuinely interested in and align with your personal goals
As long as a job is in the general ballpark of your sweet spot (talents – what you do best, passions – what you love to do the most, mission – gets results that matter deeply to you), go for it! Having a weekly application goal gives you a foundation and locks you into a rhythm, which ensures strong job opportunities.
---
3. Set Up a Huntr Account
It doesn't take long for a job search to get confusing and messy. Thankfully, Huntr.co prevents that for you! Huntr allows you to organize your job search and discover new opportunities, all in one place.
You'll be able to add personal notes to each job, manage your follow-up timeline, set reminders, and keep track of where you are in the process for each role – all in one easy spot.
Recommended Job Search Tool
That's it. Really!
You're now organized and ready to set up your job search.
---
Your Assignment
You've already got what it takes to get a fantastic job in tech. Now you've got the plan and tools to help get you there. We'll use this plan to PRACTICE your job search in the next assignment.
For now, plan out your potential job search plan:
Create a job search schedule
Create a weekly application goal
Set up your free Huntr account (BONUS points if you download the free Chrome extension!)